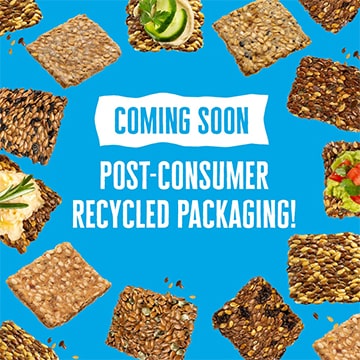 We're excited to announce we'll be rolling out post-consumer recycled packaging in 2022! 🎉
As a small business in the organic food industry, we'll be honest—finding sustainable, responsible, and affordable packaging that preserves freshness and shelf stability has been a challenge.
Over the past few years, the food packaging industry has made some major headway in developing affordable, more sustainable packaging that small businesses like us can finally invest in.
Our commitment to post-consumer recycled packaging at Flackers means we'll help reduce our carbon footprint and divert single-use recyclable plastics—like soda and water bottles and high-density milk jugs— from reaching landfills and water.
We encourage you to continue speaking out and demanding for more sustainable packaging alternatives. Our voices are strong and important. We appreciate working together to create the positive changes we need to see in our world.