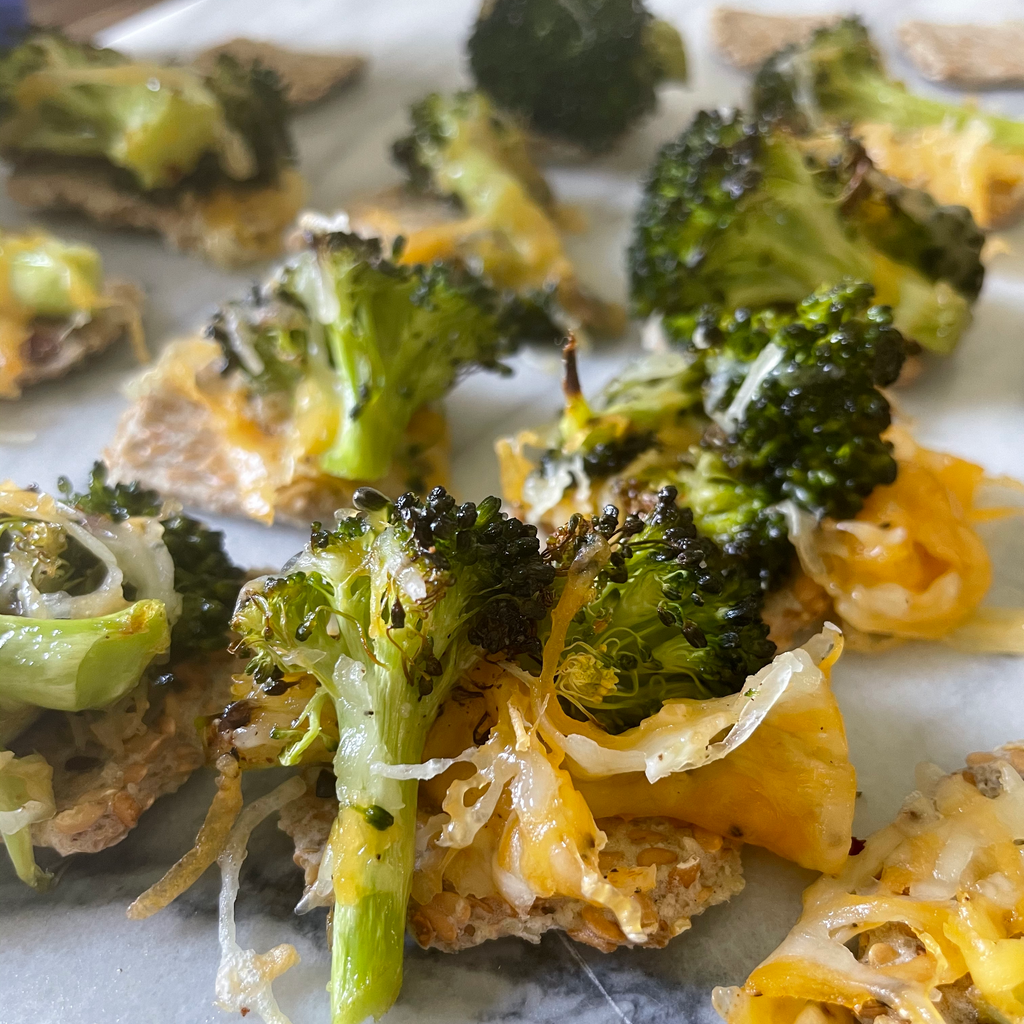 A flavor-packed spice combo and a sprinkling of shredded cheddar cheese add a delicious heartiness to these crunchy, elevated roasted broccoli bites. 
Recipe:
12 oz broccoli florets
Olive oil to drizzle
Roasted garlic powder
Onion powder
Freshly ground sea salt & black pepper
Red pepper flakes (optional)
½ cup to 1 cup shredded cheddar cheese
1 bag Simply Salted Flax & Fonio Ancient Grain Crackers
How to make:
Preheat the oven to 400°F and line a baking sheet with parchment paper.

Toss the broccoli florets in a drizzle of olive oil and season to taste with a pinch of roasted garlic powder, onion powder, freshly ground sea salt and black pepper. Optional: add red pepper flakes for a bit of spice.

Place in the oven to bake for about 15 minutes. 

Remove broccoli from the oven, and sprinkle shredded cheddar cheese evenly on top of the broccoli. Return to the oven for about 3 minutes or until the cheese is melted. 

Remove from the oven and place on top of Simply Salted Flax & Fonio Ancient Grain Crackers, or your favorite Flackers cracker.
Featured Product