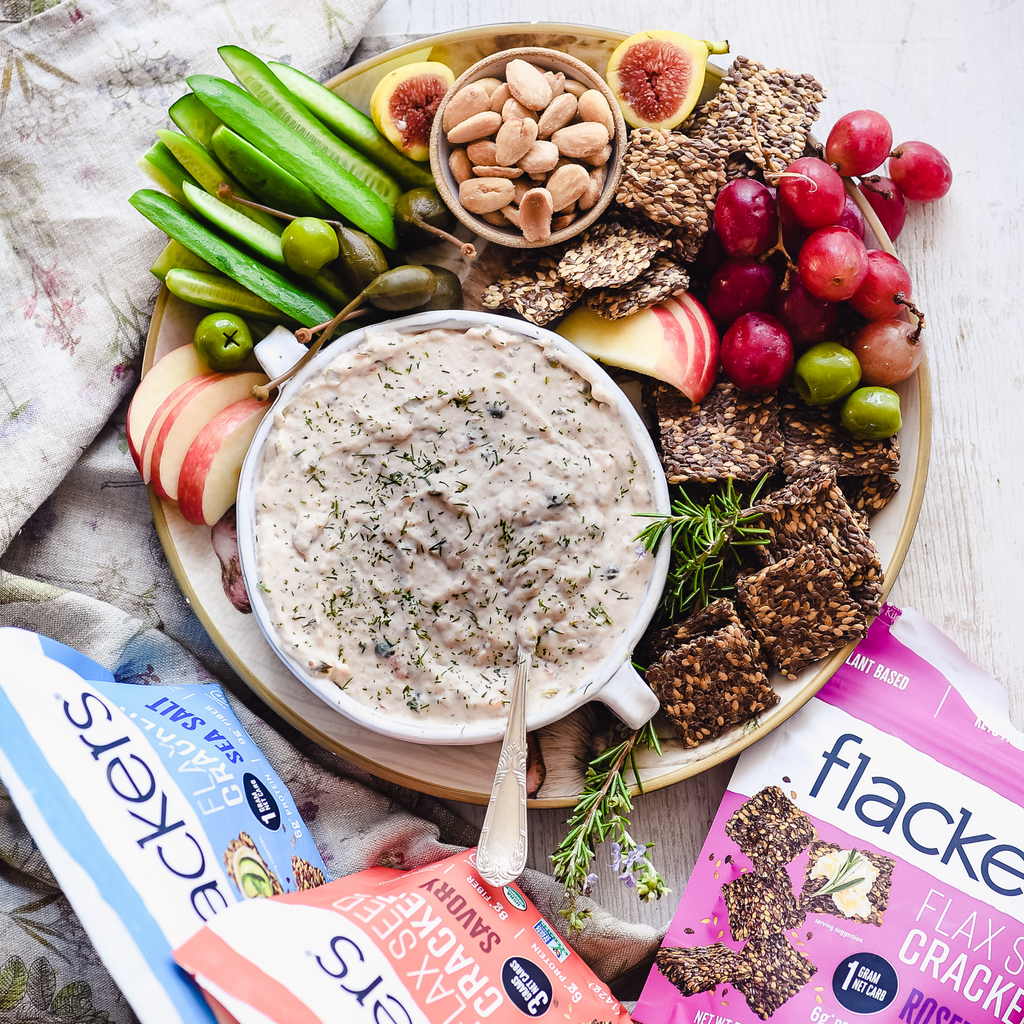 There's nothing quite like a decadent dip to gather around during the holidays. Even though celebrations might be a little different than usual this year, we still have the joy of cooking to make our holidays just as special as they've always been. 
This Roasted Salmon Dip, crafted by Meera from Nourish Deliciously, is a savory delight when paired with our flax seed crackers.
Sustainably sourced Blue Circle roasted salmon, cream cheese, a fresh squeeze of lemon, tangy capers and a dash of hot sauce piled high atop your Flackers might just be the best thing you make this year. 
INGREDIENTS
4 ounces plain cream cheese
4 ounces Blue Circle roasted salmon, roughly chopped
2 tablespoons sour cream
2-3 tablespoons mayonnaise
1 tablespoon fresh lemon juice
2 tablespoons capers, drained
1/4-1 teaspoon any hot sauce like Tabasco, optional but recommended
1 or more tablespoon fresh chopped dill
1 tablespoon fresh chopped chives
Sea salt if needed, the mayo and salmon contain salt so only use as needed
Black pepper as needed
INSTRUCTIONS
Combine the cream cheese, sour cream, mayonnaise, lemon juice, capers, and tot sauce in a food processor, pulse until blended.
Add the salmon, dill and chives and pulse, scraping the sides of the bowl as necessary, until the salmon is finely chopped. Taste and add salt, if necessary.
Serve as a dip with Flackers and veggie crudités.
NOTE: This dip can be made a couple of days ahead of time. However, it gets quite firm in the fridge so let it sit out at room temperature before serving, otherwise it will be hard to scoop.