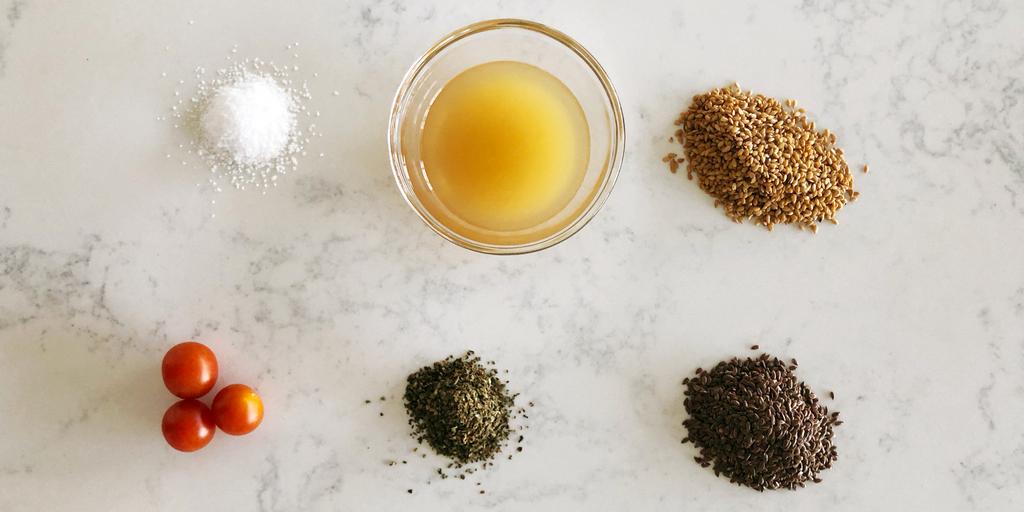 We wanted to make the Tomato & Basil Flackers recipe because it's a classic, Italian-inspired flavor that everybody enjoys.
We use just 6 whole ingredients to make our Tomato & Basil Flackers:
Two kinds of organic flaxseeds
Organic tomato powder
Organic apple cider vinegar
Organic basil
Sea salt
Of course they're a great snack on their own. But if you're looking to spice them up for an elevated afternoon snack or for entertaining, here are a few of our favorite flavor pairings:
Pickled Peppers and Basil
Fresh Mozzarella and Basil
Fresh, Sliced Cherry Tomatoes and Basil
Do you have a favorite Tomato & Basil Flackers pairing? Send it to us for a chance to be featured on our blog and social media or share using #flackerscrackers. 
Want 25% off your first online order of Flackers? Join our mailing list.