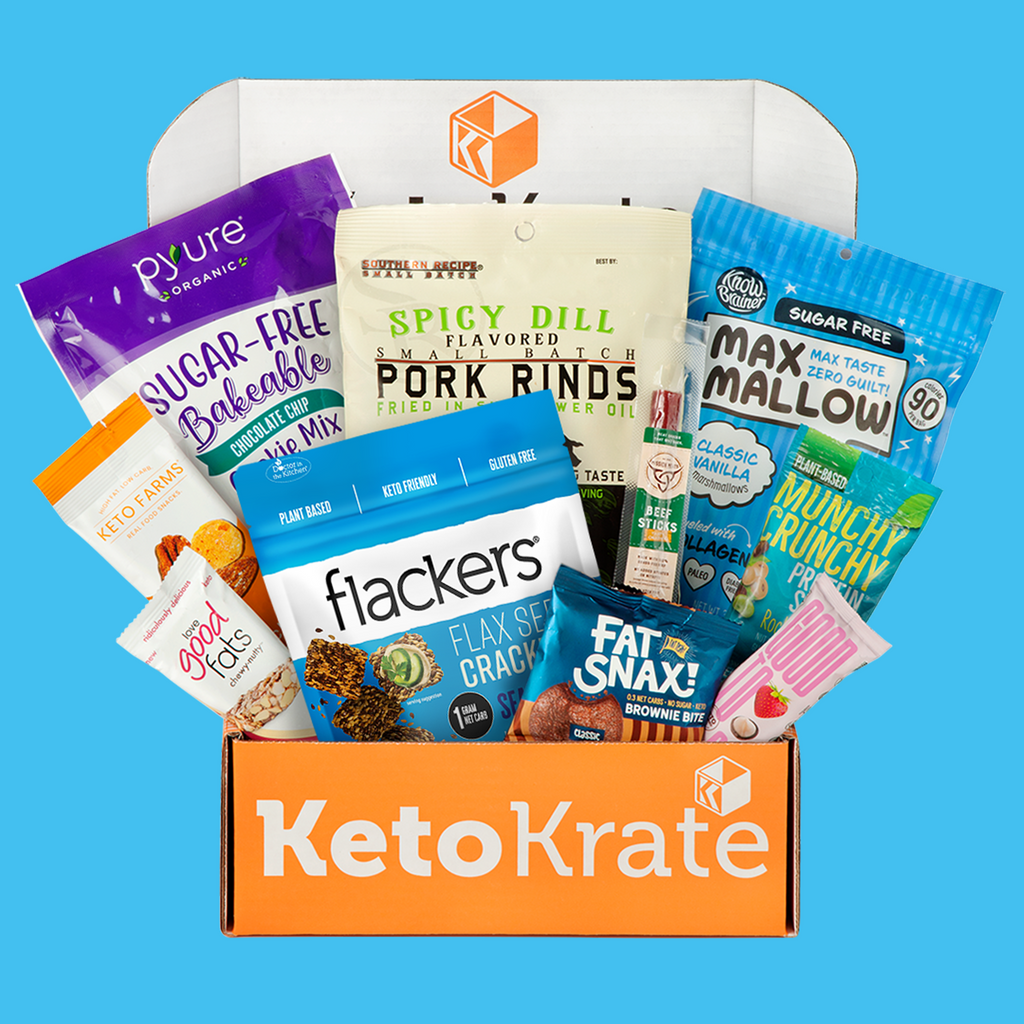 We're thrilled to be featured in the September Keto Krate snack box—especially since we know finding a crunchy, low-carb cracker is a big challenge for a lot of folks living the keto lifestyle.
If you are just starting keto or are thinking about trying it, check them out as you'll discover lots of great new keto snacks that will help you on your journey.
For their September keto box, they've paired us with a really delicious new snack called SunYum Sunflower Seed Dip & Spread. It's like a hummus, but made primarily from sunflower seeds. Sort of a seed celebration for your taste buds!
Flackers are an incredibly unique and delicious option for low carb and keto diets because each batch is made with just a few simple ingredients: Organic flax seeds, apple cider vinegar, sea salt, and herbs and spices.
Another huge benefit of eating Flackers on the keto diet: fiber. Flax seed is naturally high in fiber, which makes it an excellent snack to help support healthy bowel function and digestion. 
We've recently created a Keto Sampler Pack that features five of our lowest carb flavors. Each flavor has just 1-3 net carbs per serving, which is about 10 crackers. This pack includes: 
Original Flackers
1 Sea Salt (1g net carb per serving)
1 Rosemary (1g net carb per serving)
1 Savory (3g net carbs per serving)
Toasted Flackers Seed Crisps
1 Black Sesame and Black Pepper (2g net carbs per serving)
1 Hemp Seed and Hatch Green Chile (1g net carb per serving)
All of our crackers are also gluten-free, kosher, and plant-based. Try one of our 9 flavors or a sampler pack today!