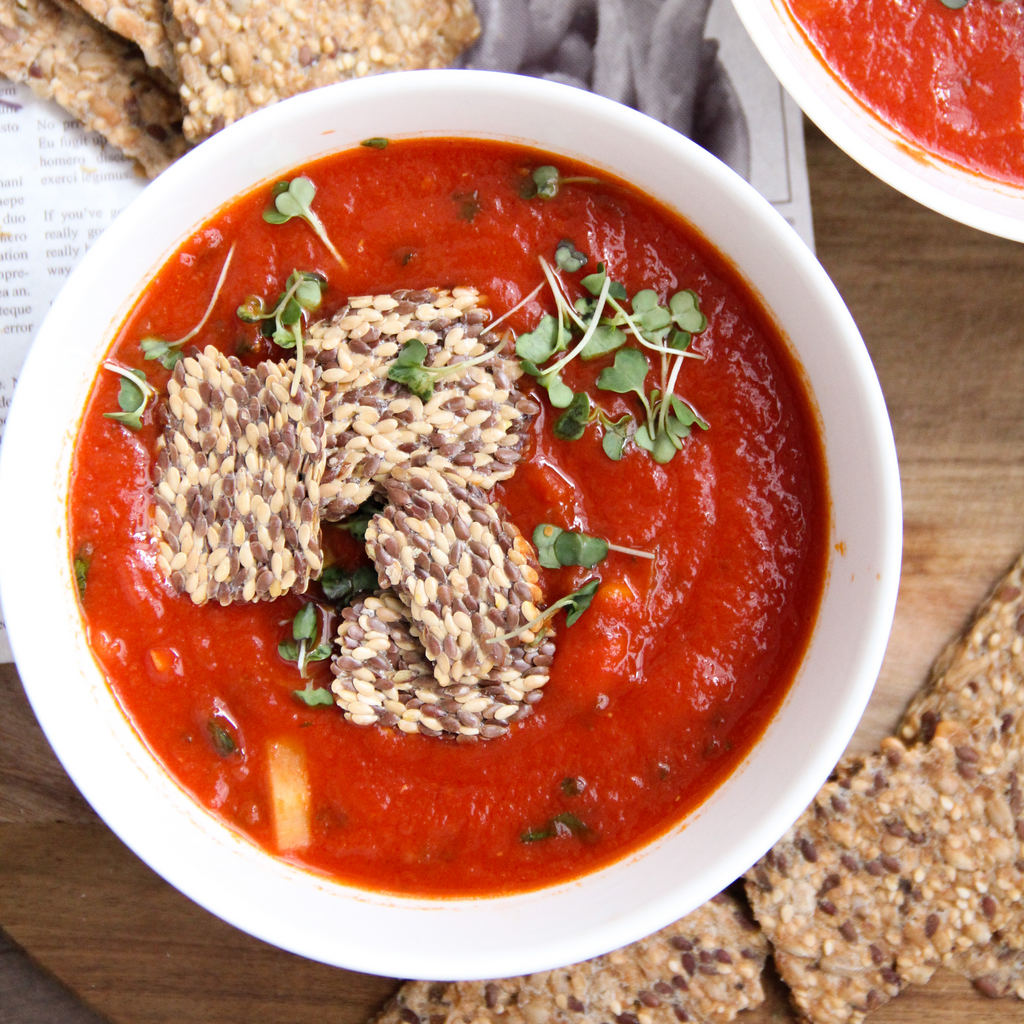 We love seeing the recipes our fans create to eat with Flackers. This Tomato and Basil Soup recipe by Simona Rozenkovich, aka @roastedharvest on Instagram, is the perfect dish to get into the cozy and warm fall foods spirit.
Topping your soup with Flackers is a tasty and nutritious way to add some crunch to your dish while still being mindful of clean ingredients. 
Try this recipe out and let us know what you think! Special thanks to Simona for sharing her recipe with us. P.S. send us your favorite recipes to eat with Flackers for a chance to be featured on our blog!
Ingredients
2 cans of organico bello tomatoes
1 medium yellow onion
3 garlic cloves
1/3 cup thyme
1/3 basil
1 small zuchini
1 celery stem
1/4 cup parsnip
1/3 cup creamer
Finely chop the onion into small pieces and place on skillet. Repeat the same with the garlic cloves and add to the onions.

Place the 2 cans of tomatoes in a blender until smooth consistency.

Slice the zucchini, celery, and parsnip and add to the skillet on top of the onions and garlic. Sauté until golden.

Add the tomato juice from the blender and simmer for 5 minutes

Add the thyme, basil, and creamer

Top with Flackers crackers (Tomato & Basil for a super tomato flavor or Sea Salt for just a bit of crunch)
Enjoy!