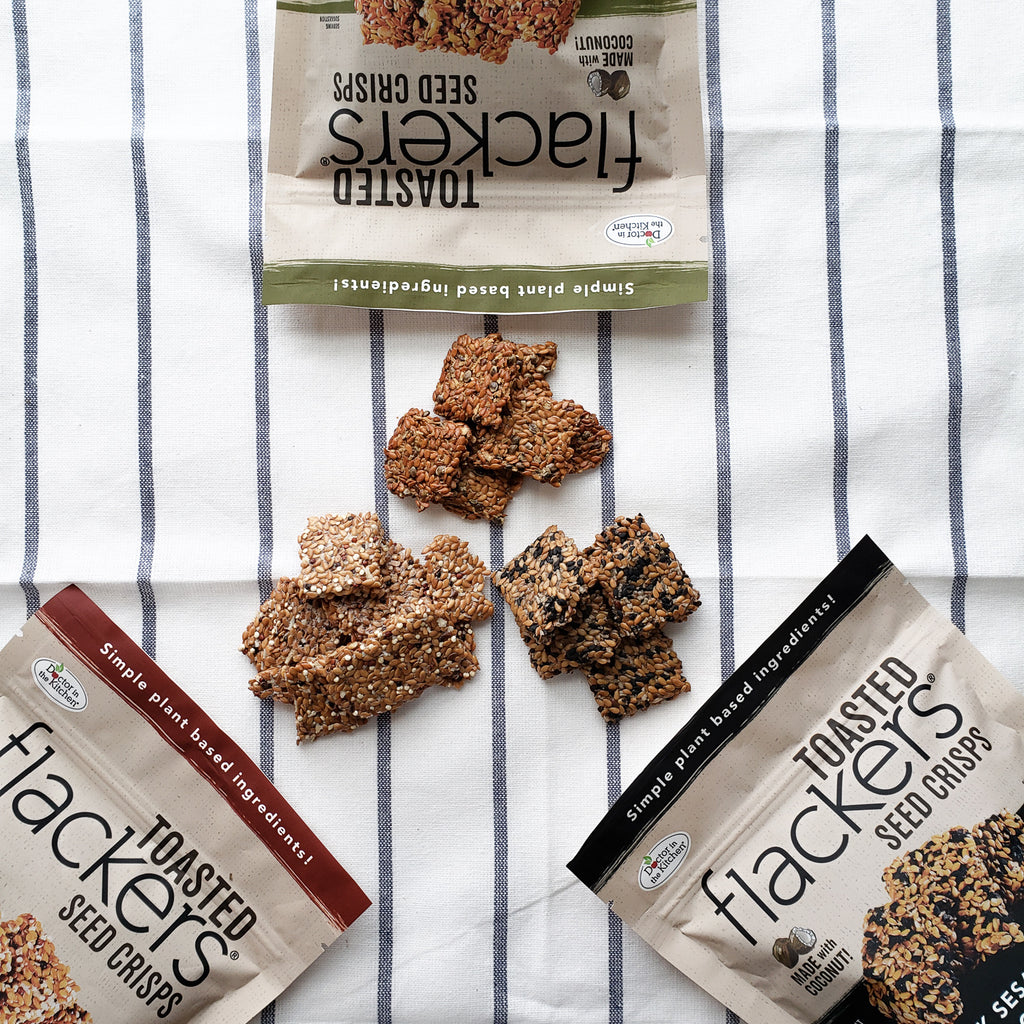 We are thrilled to announce our brand-new Toasted Flackers Seed Crisps!
Like our original Flackers Flaxseed Crackers, our new Flackers Toasted Seed Crisps are made from a few simple ingredients. The three new flavor varieties—Hemp Seed & Hatch Green Chile, Black Sesame Seed & Black Pepper, and lightly salted Quinoa—all start with a base of organic flaxseed and finely shredded unsweetened coconut.
Each new variety features a nutrient-packed super seed and their own unique spices. Every batch is then lightly toasted to craft a crispy, crunchy, superfood snack that can be enjoyed on their own as the perfect snacking cracker (or with your favorite dips).
A delicious yet subtle kick of green chile. 
These perfectly seasoned crisps are mixed with hemp seed, which is exceptionally nutritious and rich in healthy fats, protein, and assorted minerals.
A delightfully savory mix of superseed goodness and a hint of black pepper. Black sesame is high in healthy fats and Omega-6 fatty acids, as well as iron, fiber, calcium, magnesium, and phosphorus, making this Toasted Flacker equal parts delicious and nutritious.
A delicious super grain/seed meets the power of flax. High in protein and fiber, our Quinoa Seed Crisps are mixed with shredded coconut and lightly seasoned with sea salt to make a snacking cracker that packs a real crunch.
Try all 3 of our new Toasted Flackers Seed Crisps today—on sale in our online shop now.