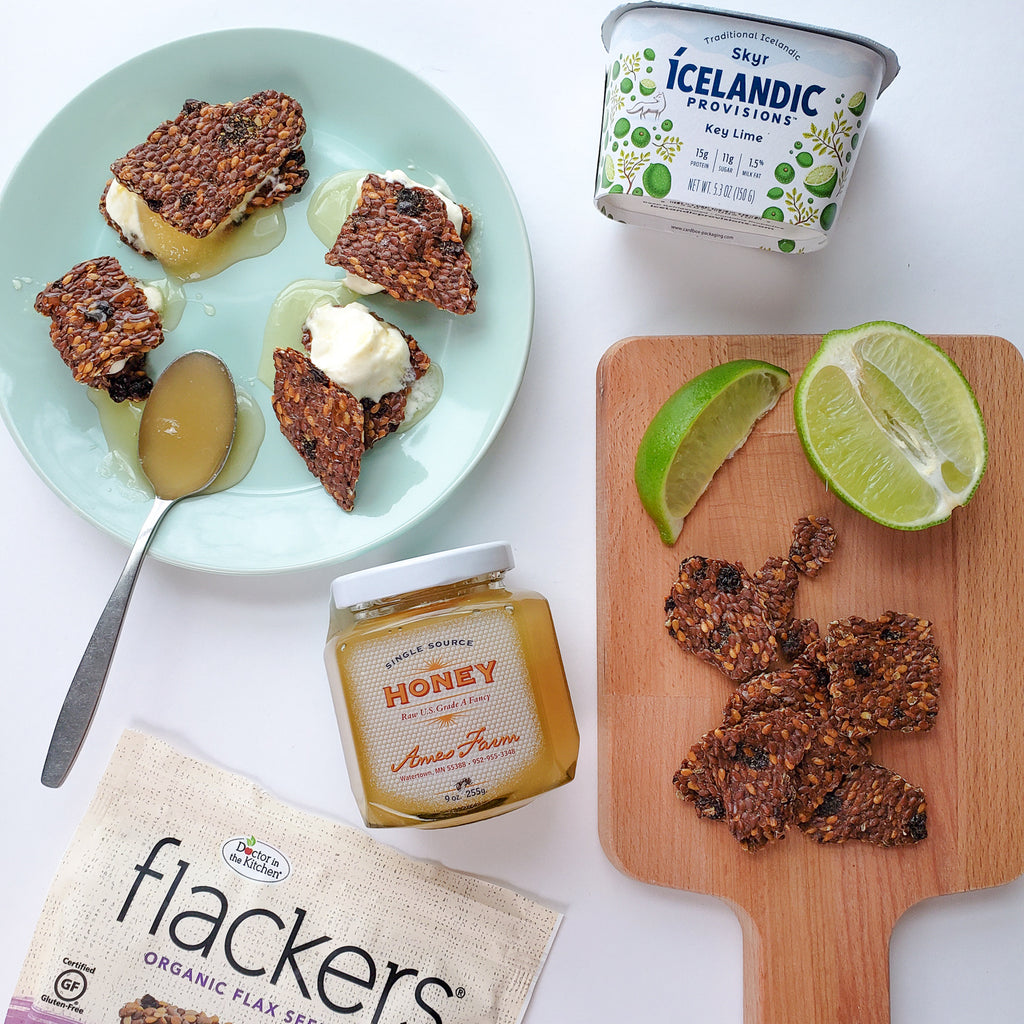 In the spirit of St. Patrick's Day and all things green and lime, we've put together this healthy snack your entire family or group of pals will love.
The beauty of this simple treat lies in the skyr—a yogurt-like dairy product crafted in Iceland for generations. It's similar to greek yogurt when it comes to protein, yet smooth like classic yogurt. Fun fact: Skyr is made with heritage cultures from the island dating back a few hundred years.
The tartness of the key lime skyr pairs perfectly with our lightly sweetened Cinnamon & Currants Flackers. It's also delicious with our Sea Salt Flackers if you lean more towards a salty + sweet combo. Add a drop of honey in the mix and you've got yourself a gooey, messy, and completely delicious treat. Here's how to make them:
Needs
1 bag of Cinnamon & Currant Flackers
2 small servings of key lime skyr or yogurt (we used Icelandic Provisions Key Lime Skyr)
Honey (We used Minnesota-made Ames Farm single source honey)
Instructions
Take two Cinnamon and Currants Flackers. Spread the Key Lime Skyr on one Cinnamon & Currant Flacker. Drizzle honey on top of the yogurt, and make a sandwich with the remaining Flacker. Enjoy!
Did you try our recipe? We want to see it! Tag us in your posts on Instagram at
@flackerscrackers
.