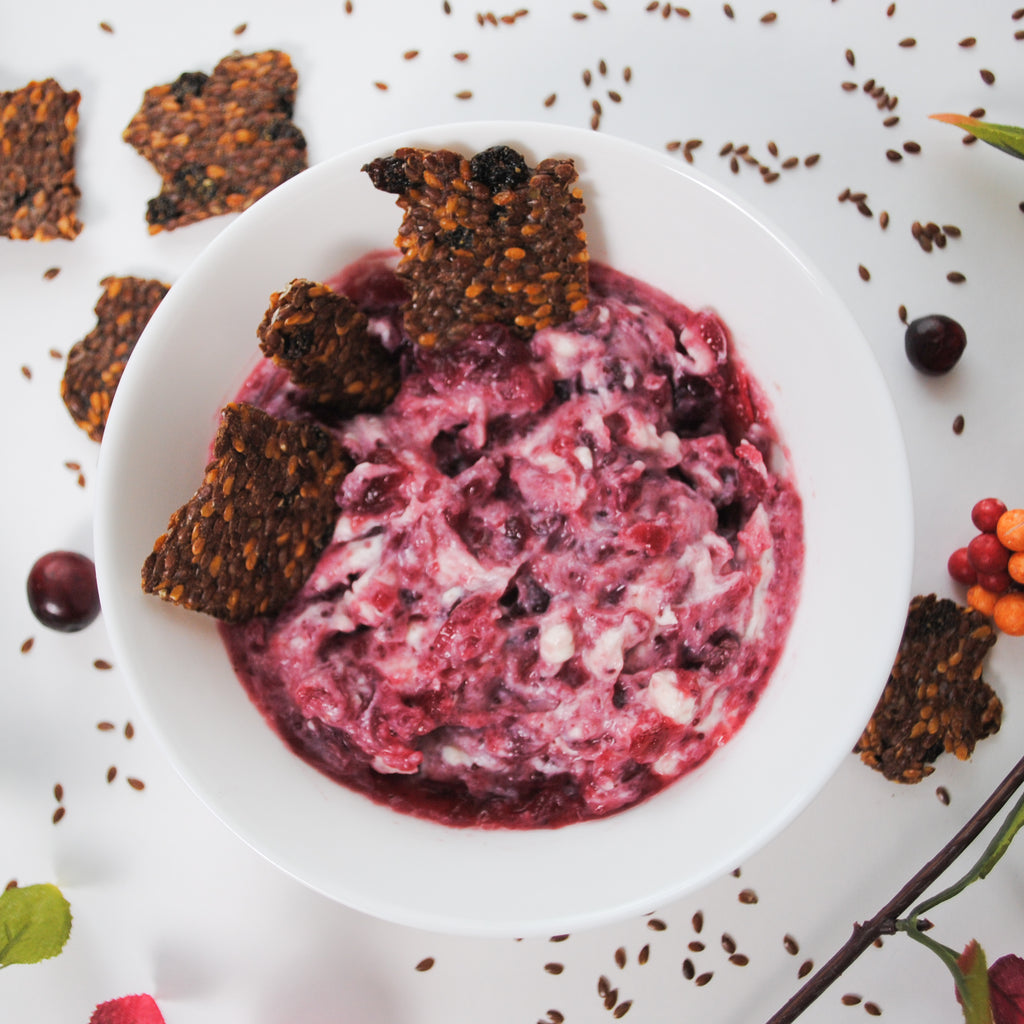 As we all know—sides are the absolute best part of Thanksgiving. For our vegan friends, it can be a tricky time to navigate snacks and sides with so much dairy and meat sneaking into foods. Luckily, it's super simple to turn recipes into delicious, vegan-approved sides for all to enjoy.
Our favorite under-the-radar Thanksgiving treat is cranberry sauce. Whether you're eating it from a can or fixing it from scratch, the side is already a popular vegan option. However, we decided to grab a tub of our favorite dairy-free almond milk cream cheese style spread from the fabulous folks at Kite Hill to give this sweet side a fresh spin.
Our creamy cranberry dip is a delicious post-dinner sweet that pairs well with our Cinnamon and Currants Flackers. Not only is it a super easy, healthy vegan treat, but you'll also get a good serving of fiber from this snack post-Tofurkey dinner.
What you'll need
1 tub of Kite Hill cream cheese style spread, plain
1 can of 365 organic whole cranberry sauce
Cinnamon and Currants or Sea Salt Flackers
Serving bowl
Spoon
Recipe
In a serving bowl, mix together the cranberry sauce and 4 spoonfuls of Kite Hill cream cheese style spread. Once blended, taste and add more Kite Hill if you'd like a creamier dip.
Serve with a side of Cinnamon and Currants Flackers or Sea Salt Flackers. Refrigerate if making ahead of time and serve when ready. Enjoy!
Did you try this recipe? Let us know what you thought of the recipe by messaging social @ flackers [.] com. Also: don't forget to tag us in your foodie pics on Instagram, Facebook, or Twitter for a chance to be featured on our page!